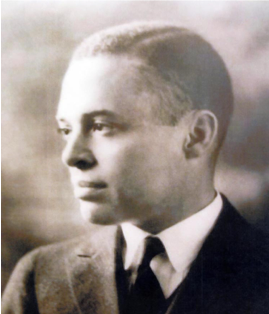 Hosted by the College of Graduate Studies each February, this event celebrates the life of the noted African-American biologist with a day devoted to providing information to undergraduate students about opportunities in all of the colleges at MUSC. Morning keynote talks focus on the life and history of Ernest E Just as well as having student speakers who talk about their research projects. In the afternoon visiting students meet with admissions professionals and current students to find out more about their college of interest and have tours of campus.
Save the Date!
Ernest Everett Just Symposium 2020
Friday, February 28th
James E. Clyburn Research Center Auditorium
E.E. Just Symposium Program-2019 (pdf)
"Funding for this conference was made possible (or in part) by SC EPSCoR/IDeA Program under award number (NSF Award # OIA-1655740 and SC EPSCoR/IDeA Program number 19-SA08). The views and perspectives expressed in conference materials, publications, speakers, or moderators do not necessarily reflect those of the SC EPSCoR/IDeA Program or infer endorsement by the SC EPSCoR/IDeA Program."