The Cancer Biology Program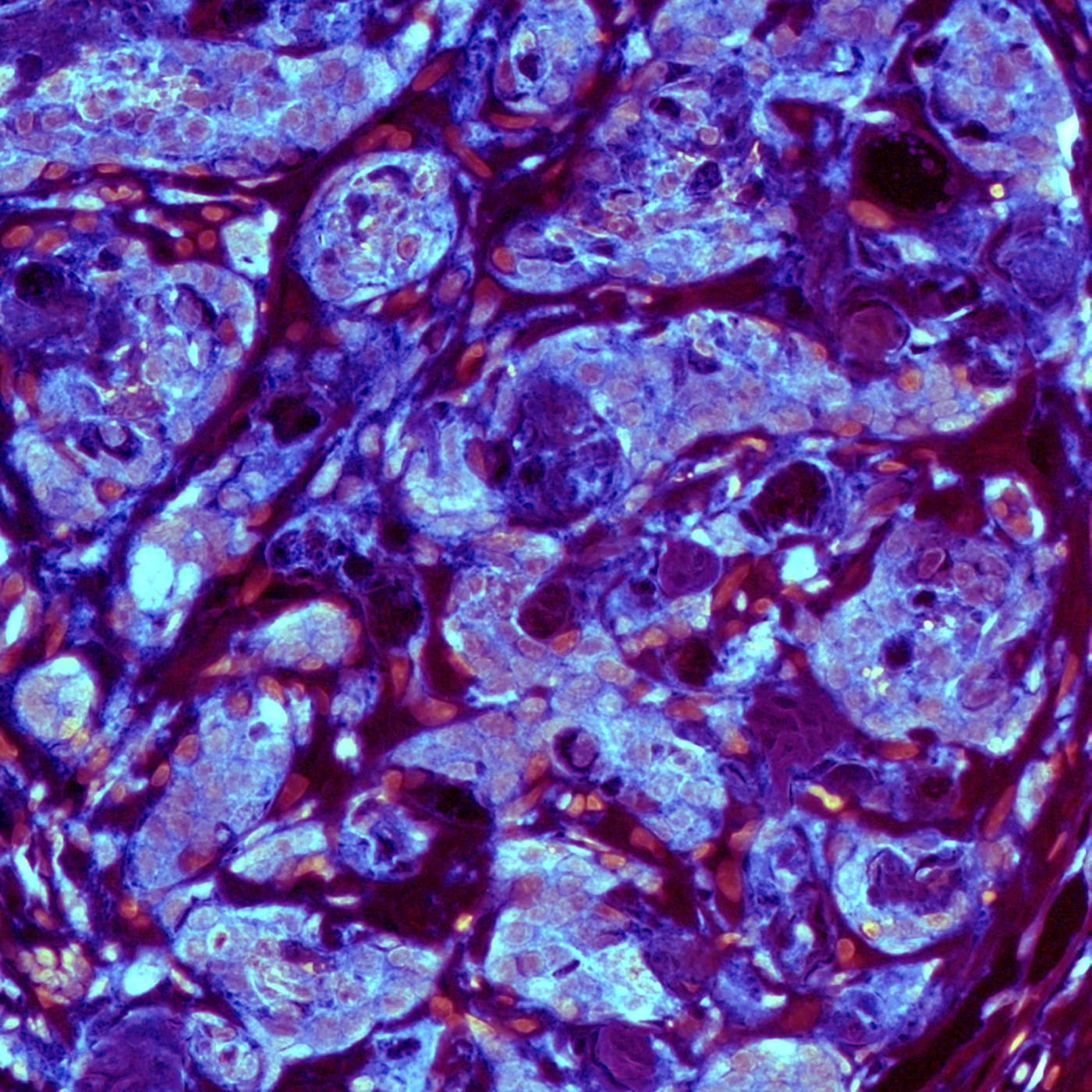 The Cancer Biology Program, an interdisciplinary program leading to a Ph.D degree, was established in 2001 to provide students with training in diverse areas of cancer biology research. Cancer is a multi-step disease resulting from a series of genetic and epigenetic changes that abrogate normal cellular controls. The goal of the program is to provide a framework in which to develop the necessary skills needed to becoming an independent investigator in the field of cancer biology. 
The Cancer Biology Program is composed of MUSC faculty whose interests include basic studies in molecular biology, biochemistry, genetics, cell biology and immunology and those whose translational research is focused on problems of immediate clinical applicability. The Cancer Biology curriculum provides an overview of cancer biology and allows students the opportunity to pursue research under faculty mentors who conduct research relevant to understanding the molecular or cellular basis of any aspect of the cause, characteristics and treatment of cancer. Thus, the Cancer Biology Program provides research opportunities in many areas of Cancer Biology including Functional Genetics, Molecular Biology of Cancer, Experimental Therapeutics and Cancer Immunology. Students are encouraged to use the resources and expertise of several laboratories during the development of their cancer related dissertation projects, providing an enhanced experience that increases the expertise and competitiveness of our graduates. Following training in the first year common curriculum students are able to take additional coursework, participate in both formal seminar presentations and journal clubs to hone scientific knowledge and methodologies. Successful students complete a publishable research project under a faculty mentor and present the research as a thesis.
The Cancer Biology Program has faculty with divergent research areas including: 
Apoptosis
Angiogenesis
Migration and Invasion
MetastasisTumor
Microenvironment
Molecular Profiling
Immunotherapy
Small Molecule Intervention/Drug Discovery
Cancer Biology Faculty
Alexander Awgulewitsch, Ph.D.
Associate Professor
Rheumatology/Immunology
Transgenic mouse models for skin cancer and the role of Hox genes in skin development & cancer
Craig Beeson, Ph.D.
Associate Professor
Department of Drug Discovery & Biomedical Sciences
Development of topoisomerase I inhibitors
Narayan R. Bhat, Ph.D.
Professor
Department of Neurology
Growth factor signaling and gliomagenesis
Galina Bogatkevich, M.D., Ph.D.
Associate Professor
College of Medicine
Increase in the risk of lung cancer in patients with fibrosis
Stephen Ethier, Ph.D.
Professor, Endowed Chair
Pathology & Laboratory Medicine
Primary Specialty: Breast Cancer; Cancer Genetics/Genomics, Signal Transduction
Victoria J. Findlay, Ph.D.
Assistant Professor
Pathology and Laboratory Medicine
Exploring the role of microRNAs in Normal Mammary Gland Development
Monika Gooz, M.D., Ph.D.
Associate Professor
Department of Medicine
Role of ADAMs in tumorigenesis
Denis Guttridge, Ph.D.
Professor
College of Medicine
NF-kB Signaling in Cancer and Muscle Wasting Disorders
Stanley R. Hoffman, Ph.D.
Professor
Rheumatology/Immunology
Function of specific ECM proteins and MMP's in metastasis & tumaor angiogenesis
Philip H. Howe, Ph.D.
Professor and Chair
Biochemistry and Molecular Biology
Signaling pathways activated by TGFB1 and Wnt and their potential cross-talk in cellular models of differentiation and cancer
Christina Voelkel-Johnson, Ph.D.
Associate Professor
Microbiology and Immunology
Understand and manipulate sphingolipid metabolism for therapy of cancer and inflammatory diseases
Michael Kern, Ph.D.
Professor
Department of Regenerative Medicine & Cell Biology
Target genes of homeobox transcription factors in cancer: microarrays and beyond.
Antonis Kourtidis, Ph.D.
Assistant Professor
Regenerative Medicine and Cell Biology
Interaction of cell-cell Junctions with the RNAi Machiner in Cell Behaviour and Disease
Dhandapani Kuppuswamy, Ph.D.
Associate Professor
Department of Medicine, Division of Cardiology
Use terminally differentiated cardiac cells to identify factors that could negatively influence cancer cell growth  
Robin C. Muise-Helmericks, Ph.D.
Associate Professor
Regenerative Medicine and Cell Biology
Hollings Cancer Institute Metabolic regulation of angiogenesis
Besim Ogretmen, Ph.D.
Professor
Biochemistry & Molecular Biology
Sphingolipid metabolism and signaling in the regulation of cancer cell death mechanisms, including apoptosis, necroptosis and/or mitophagy with regards to chemotherapy and immunotherapy
Visu Palanisamy, Ph.D.
Associate Professor
College of Medicine
Post-transcriptional gene regulation by RNA-binding proteins and non-coding RNAs in cancer
Janardan Pandey, Ph.D.
Professor
Microbiology and Immunology
Immunogenics of Malignant and Infectious Diseases
Steven Rosenzweig, Ph.D.
Professor
Pharmacology
Growth factor regulation of invadopodia leading to cancer cell metastasis
Demetri Spyropoulous, Ph.D.
Professor
Pathology & Laboratory Medicine
Environmental factors leading to cancer and obesity